If the summer temperatures above 30 degrees move, the choice of clothing is even harder than usual. Actually, you would now like determined in comfortable sandals and an airy pinafore slip, torture yourself but dutifully in the black pantsuit. It's clear: the office dress code is really exhausting in summer.
If the employer is not so strict about the business outfit, there is still plenty of styling scope. Raise the curtain for maxi dresses, midi skirts, slippers & Co.! Here are our favorite styling tips for hot summer days in the office.
Office Look In Summer – The Material Makes It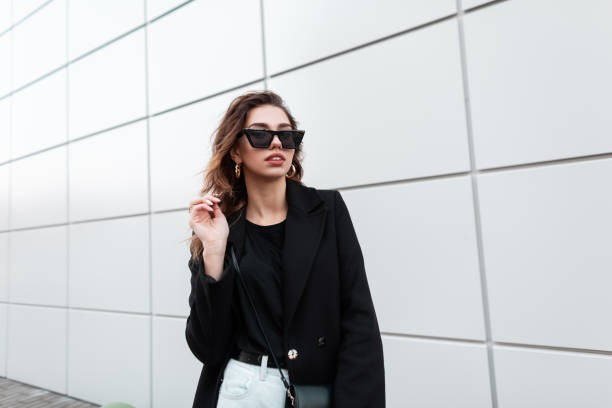 Since business outfits usually consist of several layers or at least shoulders and legs should be covered, the clothing material plays a major role in the personal comfort factor. Skin-friendly materials made from natural fibers such as cotton or silk allow the skin to breathe. And linen has a wonderful cooling effect on hot days.
Tencel is an even less well-known material because it is relatively new. The Lyocell fiber is made from wood and should be even more breathable, softer, and cooler than cotton, silk, and linen. The production of Tencel is also considered particularly environmentally friendly.
Wide Trousers Keep Your Legs Cool In The Office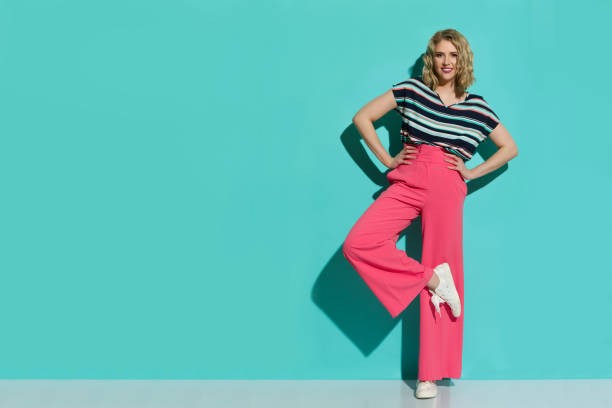 At high temperatures, tubes or leggings are welcome to free themselves from heat, because loose-fitting clothing allows the air to circulate better. Marlene trousers, cigarette trousers in a feminine-looking 7/8 length, or trendy culottes are wonderfully suited for the office. In combination with a casual jacket or a wide blazer made of wonderfully light fabric, the look looks modern and serious at the same time.
Tip for small women: It is best to combine wide-cut trousers with delicate heeled sandals. So you don't "disappear" into the outfit. With flat shoes, culottes quickly appear a bit compressed. The outfit comes across as particularly serious if the pants and jacket are color-coordinated.
Practical all-rounder: an elegant blazer should not be missing as a basic in the wardrobe. This can be combined with almost any piece of clothing. The fashion classic gets a modern touch when the sleeves are rolled up a little.
The Perfect Summer Shoes For The Office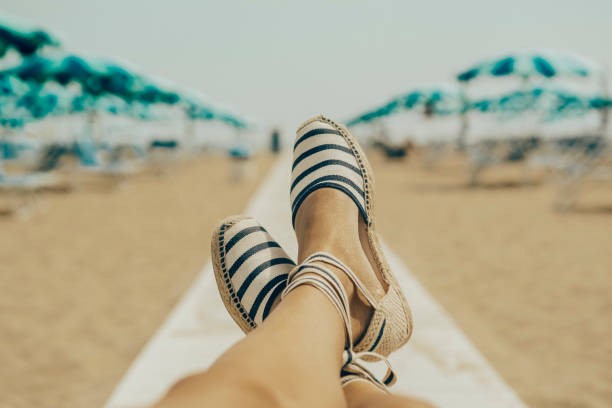 Since Birkenstocks, sandals, and flip-flops only go out after work, closed shoes are anything but comfortable from a certain temperature onwards, closed-toe shoes and open-heeled shoes are the perfect solutions. So you can give your feet a little breather during the break – or inconspicuously under your desk.
The feet are also happy about mules made of fabric. Shoes with a slightly wider cut can significantly increase wearing comfort in summer, as the feet can swell a little in the heat.
Long-Sleeved Dresses For Airy Business Looks In Summer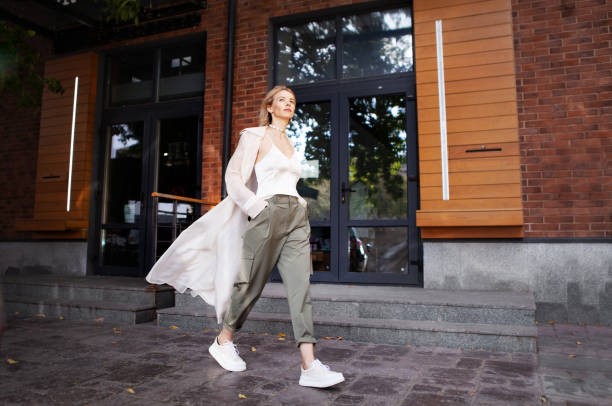 Sure, the mini dress is not suitable for the job. If a little more "legroom" is not a taboo in the company, pretty midi dresses can brighten up the hot day. They are also great for the office, because the fabric covers the knees. Midi dresses with sleeves are ideal. So you can safely take off your blazer without breaking the "shoulder-free taboo."
Floor-length dresses are as stylish as possible and as comfortable to wear as possible. When things can get a little more fashionable in the office, shirt-style models look great. Accessories such as fine bracelets or a beautiful chain complete the look perfectly. Maxi skirts with a floral print look playful but still less stylish. Combine with a slim-cut blouse, pumps, or loafers.
Which summer outfits should I not wear in the office?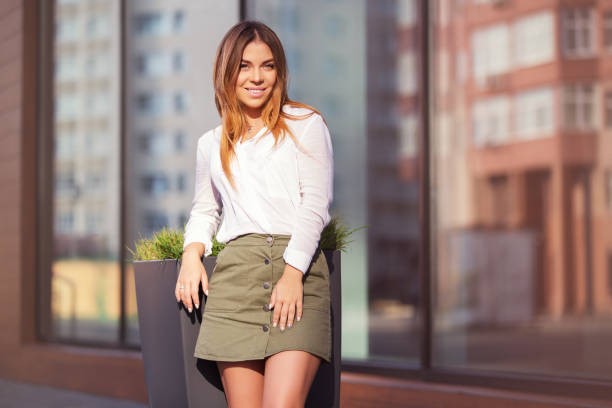 We cannot really recommend certain styles for the office: mini-skirts, flip-flops, or extremely tight tops, for example. Many companies still don't like to see these in the workplace. But you have to clarify with the supervisor in individual cases.