Playing futsal has multiple health benefits, both for the body and the mind and, of course, for social relationships. This sport can bring great advantages to anyone, no matter how old they are, but in the case of adolescents, the impact that futsal has on them can be very important for their development and growth.
Adolescence is full of emotional changes, so it is important to carry out activities that involve effort, commitment, socializing, and motivation. It is a stage where the person is developing their personality, and being part of a team and sharing the physical activity with people their age can be a good way to learn values ​​and, above all, put them into practice.
And at this stage of life, future adults also need activities that benefit their physical development, gaining endurance, strength, and agility. Having to attend training and games every week establishes a healthy and dynamic routine that is very important to complement with a varied diet, and that provides the energy necessary to perform on and off the field.
How does futsal benefit health?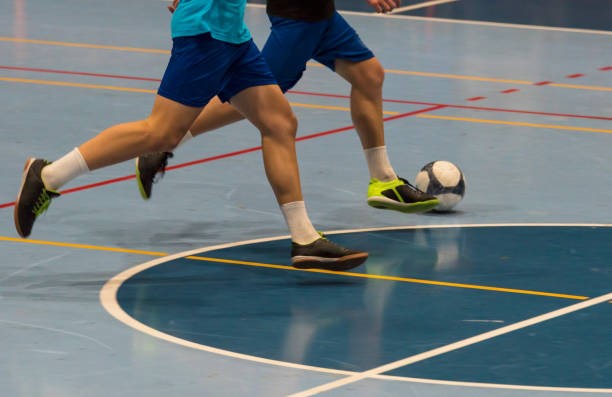 Futsal – like other team sports that require effort – is the best way to channel emotions and energy during adolescence, in which so many changes occur.
With this sport, adolescents learn to commit to their team, work together and see the results of this in the achievements they achieve together, either winning a game or seeing how they are becoming better players.
On the other hand, practicing futsal under a regulation teaches them the importance of having rules and knowing how to abide by them.
Thanks to team play, young players have the opportunity to interact with their peers both on and off the field, forging friendships with different people, and expanding their social circle. The sense of belonging to a group helps to increase social skills and generates a positive impact on the emotional stability of the player.
And of course, we must not overlook the fact that futsal fosters the self-improvement of adolescents, a way of facing problems, and reaching their goals that are applicable to all areas of their lives. Thanks to futsal, they will be able to develop a positive mindset that will help them accept failures and continue learning to reach new goals.
As for the physical benefits, like all sports, futsal is a complete physical activity and is highly recommended to get in shape. Thanks to this sport, they can have fun and disconnect from the stress of studies, while improving their health status and moving away from obesity. Futsal develops large muscle groups, thus helping to improve motor coordination and expanding cardiovascular capacity, thus facilitating greater involvement with the sport when reaching adulthood.
The psychological and physical benefits generated by the practice of futsal in adolescence are very numerous: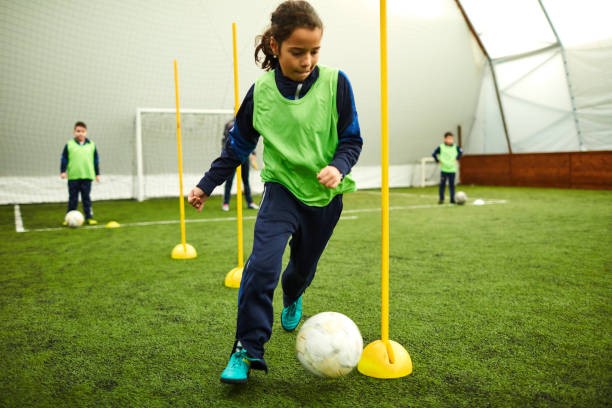 Psychological benefits
Companionship, responsibility and the desire to excel help emotional development.
Improves logical capacity, helps to think quickly and make decisions in a more agile way.
It helps to relate to people of the same age, sharing together the effort, the victories, and the defeats.
It fosters discipline, routine, and healthy competitiveness.
Relieves stress, improving sleep, and fighting possible anxiety or depression crises.
It prevents spending excessive time on passive activities such as watching television, playing video games, and practicing digital disconnection almost daily for a few hours.
Improve concentration level.
Improves adaptability to changes.
Physical benefits
It improves the general health, the physical condition, and helps to maintain it.
Reduces the risk of obesity and prevents heart disease.
It helps lower blood pressure and cholesterol.
Strengthens muscles and increases physical endurance.
Stimulates motor coordination improving balance, strength, and good body posture.
It helps oxygenate the blood and increases cardiovascular capacity.