Believe it or not, few foods are known for their tanning abilities. You can incorporate them into your diet for a summer glow, and a healthier lifestyle in general.
1. Carrot, one of the most famous foods for tanning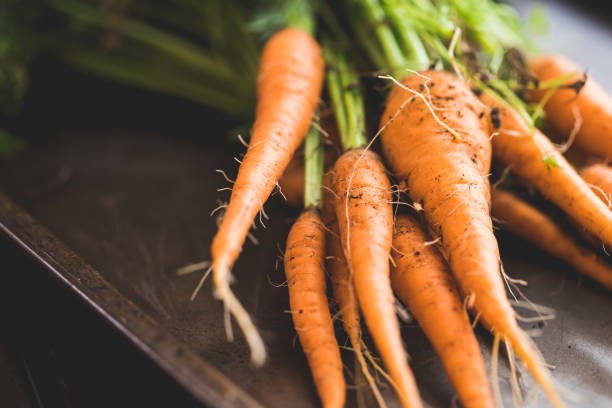 Want to sunbathe quickly and naturally? So, let's go for the carrot! It is known to be rich in vitamin A, and more precisely in beta-carotene, which gently promotes skin pigmentation. This helps promote the production of melanin. If a little fresh carrot juice never hurts, cooking them allows better absorption of beta-carotene.
Good to know: beta-carotene is found in other foods: peppers (especially reds which are also full of vitamin C); green, cruciferous or leafy vegetables also eaten cooked for better absorption of nutrients by the body (peas, cabbage, broccoli, watercress, lamb's lettuce, spinach, and arugula); the cherries.
2. Tomato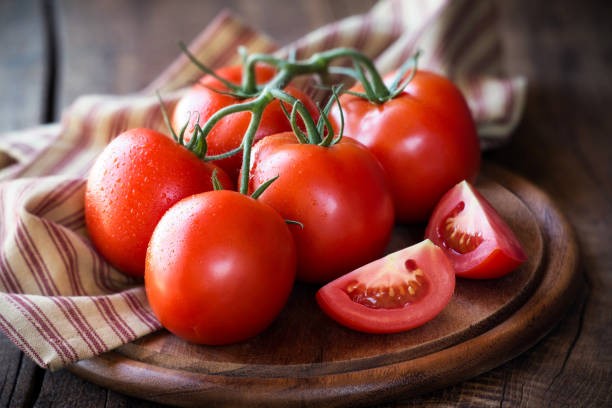 It is surely already essential in all your salads, your gazpachos, your sauces, and that's good because it is rich in lycopene, the antioxidant which gives it its red color. As with the carrot, it can be drunk as a juice (by monitoring the salt composition), but it is cooked to deliver all its benefits! Indeed, this increases its concentration of antioxidants. Thus, if the sun exposure is repeated, your skin will better fight the premature aging of the skin linked to free radicals.
3. Apricots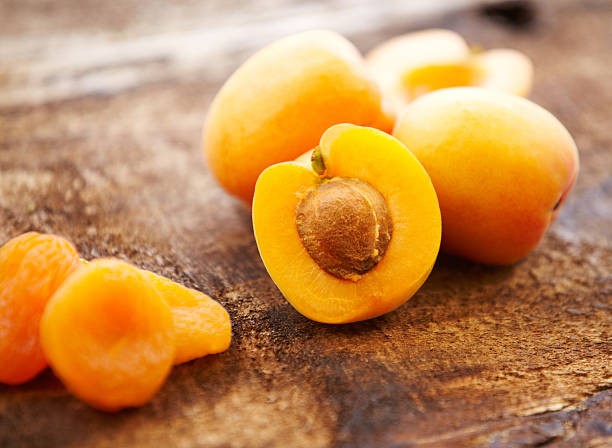 By promoting the elimination of toxins and being rich in beta-carotene, apricot stands out as good anti-cancer food. Here, you can also try dry apricot, which contains even more beta-carotene. However, it should be kept in mind that it is rich in sugar and, therefore, consumed in moderation! However, it remains delicious in a homemade tan booster smoothie. Otherwise, consider fishing, which is another good option.
4. Mangoes and melon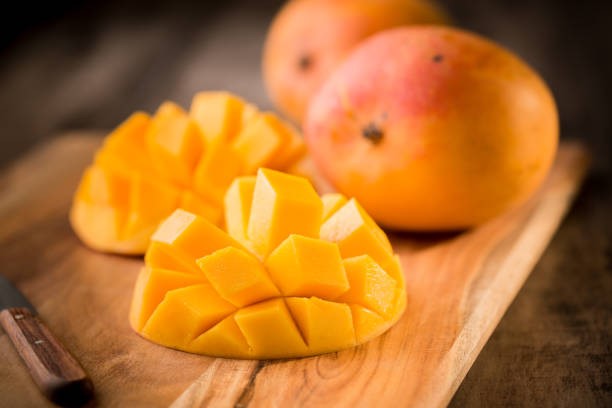 These two essentials of fruit salads are excellent for preparing the skin for the sun. On the mango side, as with many exotic fruits (guava, papaya), vitamin C, beta-carotene, and pectin are combined. It also contains fibers that help lower cholesterol and vitamin A which protects against the sun's rays. So it's a must for successful tans! On the melon side, we will opt for orange melon (cantaloupe), which indicates by this color its richness in beta-carotene. Also, it is rich in water. However, hydration prevents dry skin with a dull crocodile effect and helps us to tan more easily. In short, drinking a lot and eating moisturizing fruits (watermelon, melon) prevents dehydration and the skin which tans badly.
5. Sweet potatoes, these foods that have everything to make us tan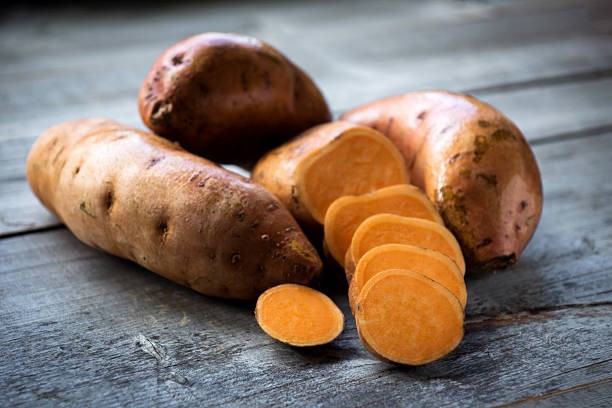 They have it all! Indeed, as we can imagine from their bright orange color, they are full of beta-carotene. But also, they are rich in vitamin B. For example, we find in particular the famous vitamin B6, which helps the skin to tan more easily!
6. Egg yolks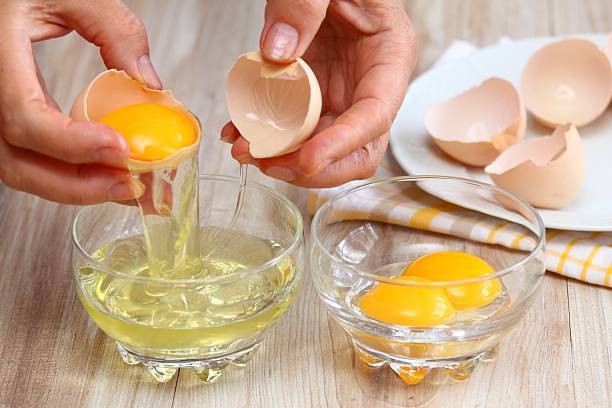 The lutein in egg yolks (or spinach) is great for our eyes, which are also strained by the sun. And its vitamin A is another key component to protect the skin and promote melanin production. You can put it in your salads in the form of soft-boiled eggs so that it is more digestible (the egg white is cooked, but the yolk remains a bit runny). By the way, know that other foods also contain this vitamin A: butter, liver, or even cheese.
7. Monkfish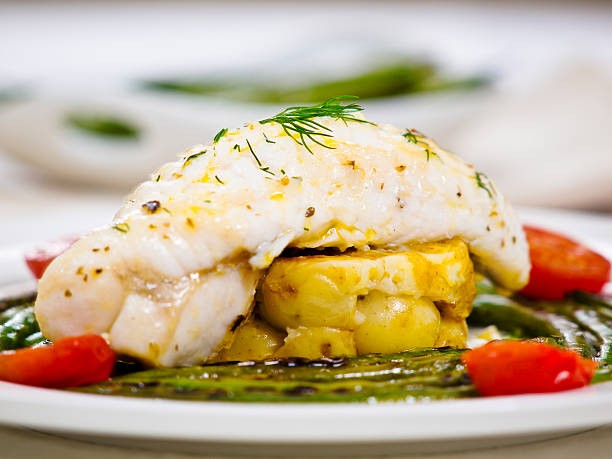 Although it is found in Brazil nuts, seafood, shellfish, garlic and onion, whole grains, hake, tuna, or scallops, it is in monkfish that the selenium level is the highest. This antioxidant food has a beneficial protective effect on the skin. Like vitamins A, C, and E, selenium is a beneficial protective antioxidant against the damaging effects of free radicals caused by ultraviolet rays. For the preparation of monkfish, you have carte blanche! A trip to the barbecue with a little garlic and olive oil sublimates this excellent fish, but steaming with vegetable cream and a touch of lemon juice will surely seduce you too.
8. Wheat germ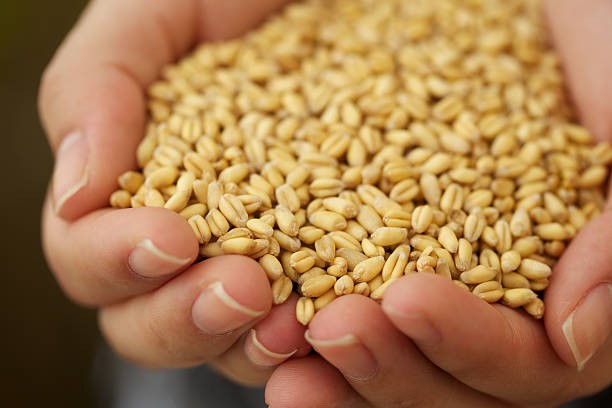 You can use it as flakes to sprinkle on salad or yogurt as much as in oil. This source of vitamin E is antioxidant and helps protect the skin from UV rays while promoting healing and suppleness of the skin. The oil protects cells from aging, and free radicals prevent cardiovascular disease and play a role in lowering bad cholesterol. You can consume, for example, a teaspoon per day. Besides, the oil can also be applied to a sunburn.
9. Essential fatty acids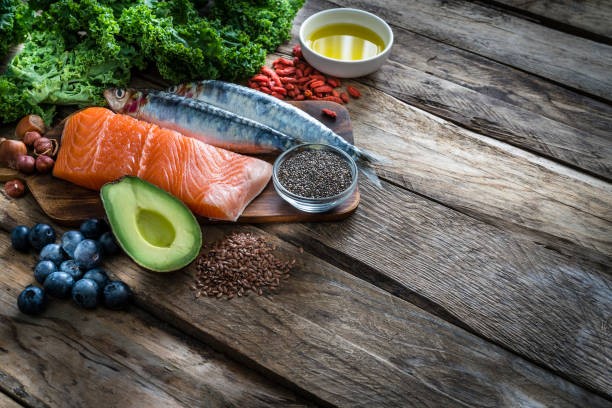 They help protect the cell membranes of the skin. They can be in the form of fatty fish (tuna, salmon, sardines), which are always appreciated in summer and consumed 2 or 3 times a week. Another possibility is the use of two tablespoons of walnut, rapeseed or soybean oil every day. Also, the vegetable and oleaginous oils that contain it also often have a good vitamin E, which is again excellent for the skin!
10. Achiote, the king of foods for a good tan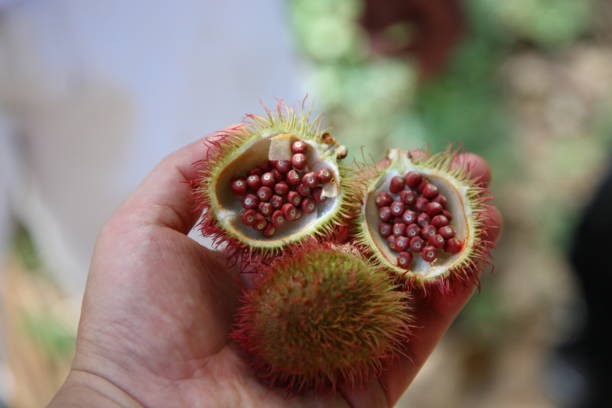 It is also commonly called annatto powder, and it is one of the best foods for a faster tan and healthy tan. The carrot is pale in comparison to this powder, which contains 100 times more carotenoids than it. However, carotenoids stimulate the production of melanin, prepare the skin for the sun, and promote an even tan. As if that weren't enough, it's antioxidant and contains copper, magnesium, selenium (like the monkfish mentioned above), and zinc. You can find it as a food supplement (tablets or powder) and add this powder to your dishes (rice, pasta, quinoa, semolina, mayonnaise, or aioli). If you won't let go of your salads all summer, steep seeds in olive oil or salad dressing. Its peppery and minty taste is pleasant.