This fragrant plant has many properties. Often, it is its digestive virtues that are put forward. However, this plant, synonymous with freshness, is not only used to improve digestion. It is also a precious ally in the bathroom! Refreshing, invigorating, and stimulating; it makes our body happy. The skin of the face also likes its astringent, antiseptic, anti-inflammatory, tonic, and healing properties, which are friendly to normal skin, oily skin, and acne-prone skin. So, if you liked discovering our beauty uses for peppermint essential oil, here's how to use leaves straight from your garden in your beauty routine. You will see that in cosmetics, this plant is not only used to refresh the skin!
Mint to tighten enlarged pores in beauty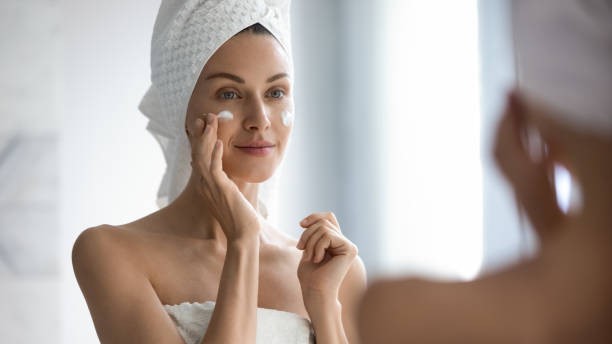 Prepare a herbal infusion in a pot of boiling water to tighten your pores. To do this, it is ideal to use leaves of parsley, thyme, lemon balm, and mint in equal amounts. Still, using the only mint in combination with what you have should be enough. After 5 minutes on top of this herbal steam bath, your skin texture will be more harmonious. Astringent, it also stimulates and tones the skin (all skin types) with its feeling of freshness.
Your tonic mint beauty lotion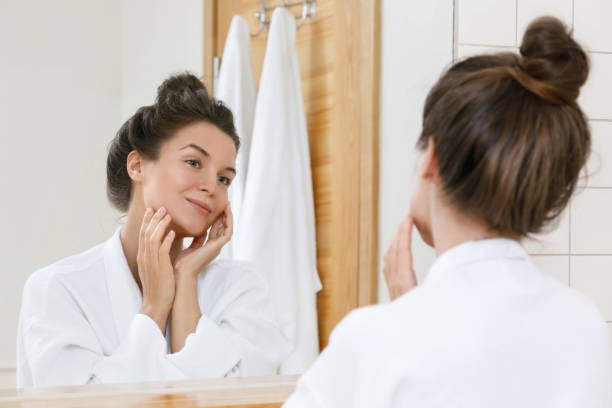 The lotion refreshes the skin and perfects both makeup removal and cleansing. It is the breath of fresh morning and invigorating night that all skins love, especially the most capricious (excess oil, acne pimples, etc.). Also, it is good for skin suffering from a sunburn, and it can be sprayed on the armpits to refresh them. It is also a great product for heavy legs and tired feet who love this relaxing, cooling effect. Of course, you can directly buy organic mint floral water. However, you can make your infusion with 3 or 4 tablespoons of fresh mint in a cup of boiling water. Then cover and let cool and infuse off the heat. After filtering, your product will be ready to use!
Test the mint makeup remover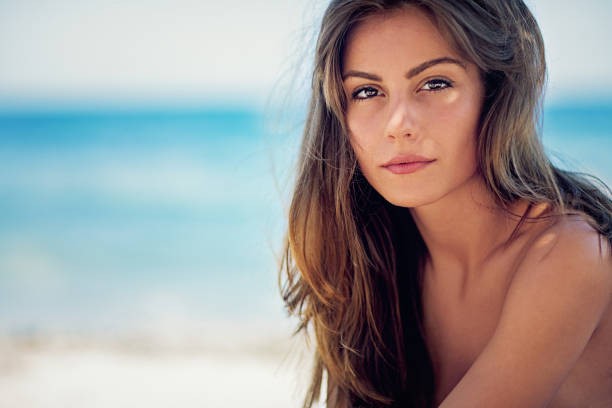 Here, it is enough to chop a dozen mint leaves and infuse them overnight in the refrigerator in 250 ml of milk. After that, filter your milky infusion to finish preparing this fresh milky makeup remover to keep in the fridge. Of course, it doesn't contain any oil, so it'll have a harder time removing water-resistant makeup. Nevertheless, it will suit those who wear light makeup and all skin types (combination skin, dry skin), even sensitive and delicate skin! All you have to do is apply it with a soaked cotton pad. Then apply the mint lotion followed by your moisturizer.
The mint mask to purify the skin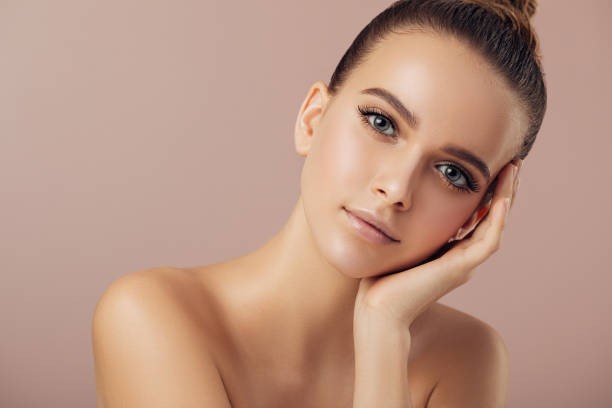 All faces, regardless of their skin type, can appreciate a purifying mask from time to time! Suddenly, your skin redness and pimples will appreciate the anti-inflammatory effects of mint. To easily prepare an antiseptic and treating mask against blemishes, take the lotion presented above (a simple infusion of mint) and superfine clay. Then prepare a paste with these two ingredients. It should be very smooth, but neither too thick nor too liquid. This recipe is perfect for combination or oily skin. To satisfy all skin types(mature, dry, irritated skin, etc.), you can also mix a spoon of pure honey with egg white and a few finely chopped mint leaves. Then, apply your mixture on your face and leave on for about 20 minutes before rinsing thoroughly. When applying, avoid the eye area so as not to sting them!
Homemade mint toothpaste for beautiful teeth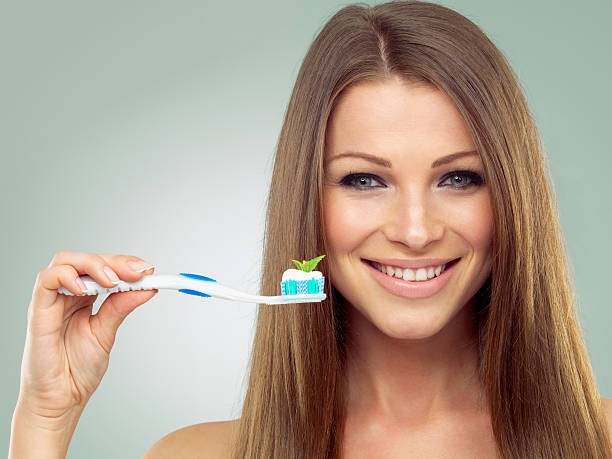 With mint, the whiteness effect and fresh breath are there! So you can make a little effective toothpaste to use within two weeks. To do this, mix about 1 teaspoon of previously dried and powdered mint with a pinch of baking soda and 1 tablespoon of superfine white clay. Here! Your homemade toothpaste is already ready.