Sometimes it is necessary to make some repairs on a wooden object or piece of furniture. However, even when we are used to DIY, we do not have all the skills of a craftsman carpenter. If carpentry is a world new to you, here's some information to guide you through this DIY and help you glue interior and exterior wood without messing. But we reassure you: this blend is not rocket science!
Choose the right glue for gluing wood, whether using white wood glue, vinyl glue, neoprene glue, exterior wood glue, or quick-drying glue. Professional wood glue generally offers a stronghold and immediate setting. Nevertheless, for his jobs large and small, the DIYer knows that choosing the right type of glue is key. It is, therefore, essential to learn about the different wood glues and how to use them. Among the main glues, there are:
The standard white polyvinyl acetate wood glue which is suitable for glued objects with little daily handling.
The carpenter's glue based on synthetic resins offers excellent resistance. It is suitable for gluing objects intended for regular use or large objects (wooden furniture, chairs, tables, etc.).
And finally, the formalin resorcinol-based wood glue for works subject to humidity (bathroom, kitchen, garden furniture, etc.). Very resistant and often quick to set in bad weather, it offers more sealing against condensation and water vapor after drying.
You can also make your wood glue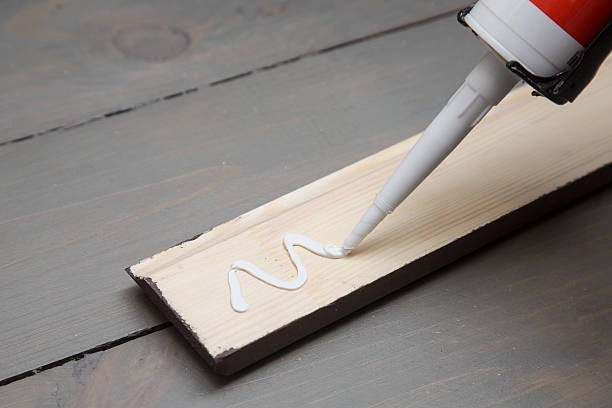 For simple and basic jobs, this option is more economical and ecological. This will replace the white wood glue very well. To do this, mix equal parts of flour and milk. Above all, mix well to avoid the formation of lumps. Then add a few drops of balsamic vinegar. It is its acidity that will add all its stickiness to your homemade wood glue. It's ready; you just have to test before proceeding to the wood assemblies. When applying, be generous with the quantities and use a clamp.
Also, plan tools to glue wood more easily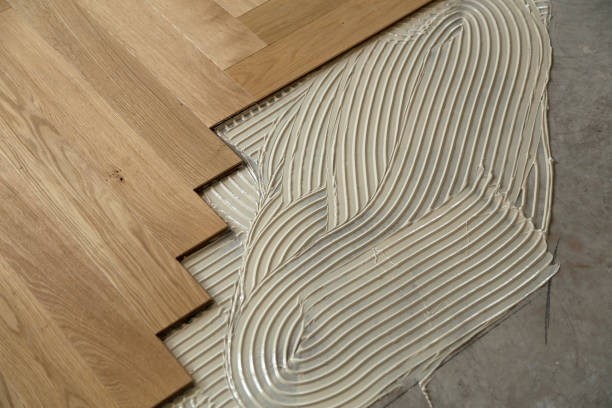 Being well equipped makes it possible in particular to properly wedge the wood to keep it in the right position.
Wedge, clamp, or wood scraps for maintenance. The screw or spring clamp is recommended for larger projects
No-stick or plastic paper or masking tape to protect workbench and tools.
A few things to know before you start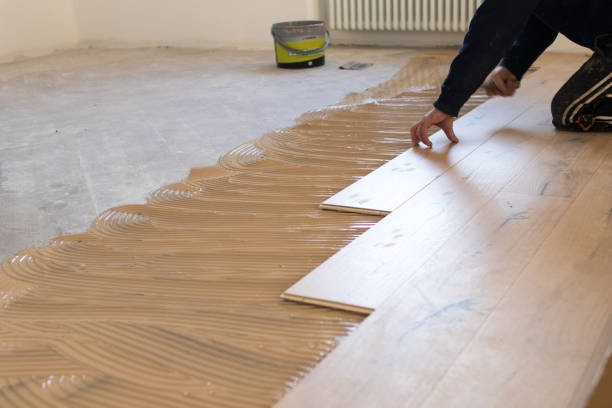 It is sometimes necessary to degrease certain woods before proceeding with the bonding with an industrial degreaser or a simple alkaline detergent diluted in hot water. The white spirit is often very effective here. This is the case for oily exotic woods where the glue is often more difficult to adhere to. And this step with the solvent makes it possible to remove grease and any dirt.
Finally, it is also advisable to sand the elements to be glued with a fine-grain abrasive. Sanding will remove fibers that protrude from the wood surface and reliefs. Also, it will improve the grip of the wood! Just remember to remove the dust afterward.