Long bus rides can be pretty boring when traveling. Solo travelers also lack the steady companion with whom you can kill time, at least in between during a conversation or a game. But don't worry: there are also many ways to combat boredom for those traveling alone. You will find 8 tips for long bus trips that you don't even need the internet for.
1. Offline mobile games for solo travelers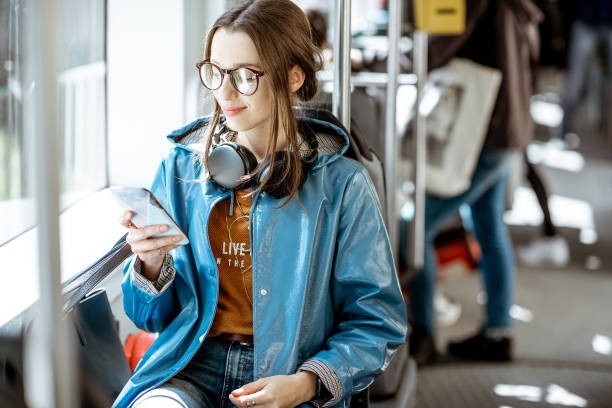 Almost everyone now has a smartphone with them when they travel. That alone offers possible opportunities to overcome boredom on long bus trips. One option is the many mobile games that you can also use offline. Whether card games, mahjongg, sudoku, or strategy games, whether thinking-intensive or for the side, there is a suitable game for everyone.
When downloading, make sure that you can use the game offline. Sometimes you have to connect to the internet for the first time so that current settings can be loaded.
2. Solve crossword puzzles on long bus trips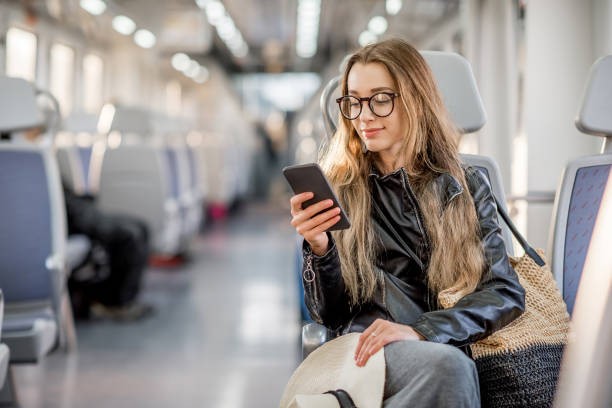 The good old crosswords. You seem to have been somewhat forgotten among us young people over the past few years. They offer a great opportunity to activate the brain cells on long bus journeys, overcome boredom, and pass the time.
Of course, not all crossword puzzles are the same. In the kiosk, at airports, in bookstores, or at train stations, you can often get thick puzzle books that contain different versions of the classic crossword puzzle.
Newspapers and magazines, which usually contain a few crossword puzzles, are also inexpensive procurement options. In most countries, you can get these in at least English in many shops, so that you don't have to derive any complicated foreign-language terms (which I would also fail, for example). Otherwise, number puzzles, such as sudoku, would be a possibility.
3. Ebooks and books for solo travelers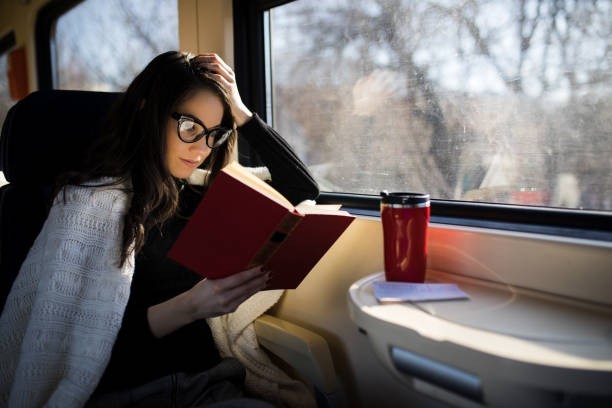 Whether you prefer to hold a real book in your hands or save weight and space is a matter of taste. However, both groups agree: Reading is great!
I read very little in everyday life, but when traveling, you can see me with my ebook reader * in hand (so I'm part of the team "suitable for light backpacking trips").
Although I find it difficult to survive long bus journeys without napping and any means of transport can maneuver me into a deep sleep in a flash, reading is generally an excellent activity for long bus journeys for solo travelers. When I travel, I love reading books related to travel, hiking adventures, or self-discovery trips.
4. Audiobooks against boredom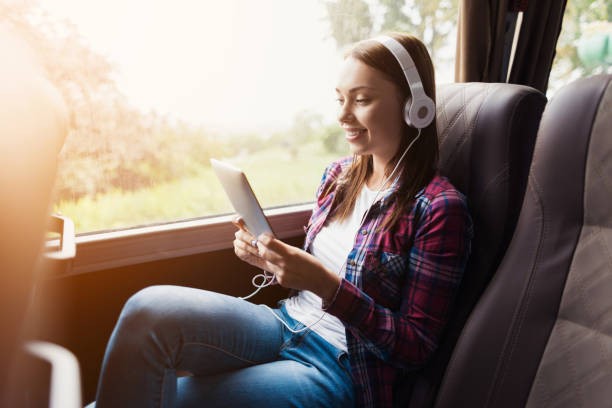 Maybe you'd rather listen than read yourself? You can do that with audiobooks. In the past, that would have meant having a stack of tape and a Walkman with you. Today it all works with smartphones and digitally.
There is now a huge selection of different types of audiobooks online. With audiobooks for relaxation, you can come down during long bus rides. Mysteries keep you awake and let you cheer. Funny audiobooks can cheer you up and make you laugh if the bus ride is getting too dreary for you. Of course, there are also scientific audiobooks that you can use to educate yourself.
With travel audiobooks, on the other hand, you immerse yourself in foreign countries and adventures.
5. Podcasts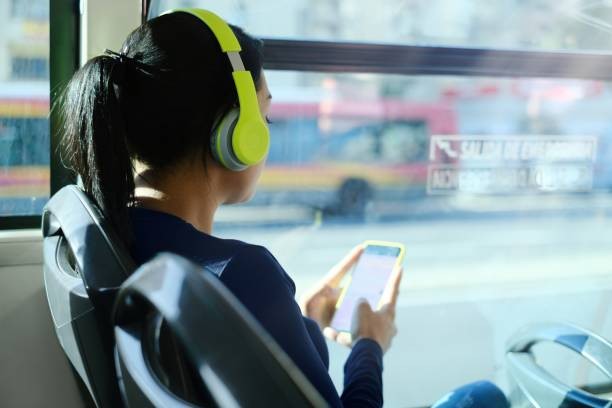 Podcasts are the new radio. You can download them in advance, especially on long bus trips, and then listen to them without an internet connection. The topics can be very diverse. Some podcasts deal with explosive and current political topics. Others are filled with humorous stories from everyday life. It is discussed, told, criticized, pondered, and analyzed.
If you have an Audible account, you can use podcasts there for free. Otherwise, there is a small selection of podcasts for download, such as from Spotify or Deutschlandfunk.
6. Get through a long bus ride with music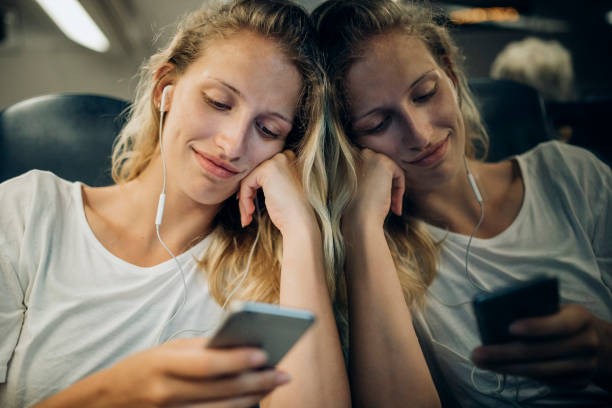 The classic among offline activities for single travelers on long bus trips is listening to music. That works anytime and anywhere. When listening to music, you can hide annoying background noises and let your thoughts wander.
The nice thing is that nowadays, even without an internet connection, you don't always have to listen to the same ten old songs that you still have on your mobile phone from 2002. Spotify, for example, allows you to create your own playlist and download it for offline listening. There are also ready-made playlists for specific genres or topics. There are even special travel playlists available.
7. Write a diary for solo travelers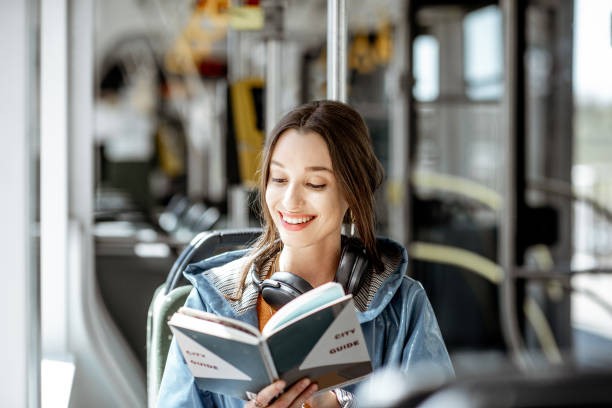 A great way to pass the time on long journeys and, at the same time, record your travel experiences are diaries. It is up to you whether you fall back on pre-prepared travel diaries, use a simple notebook, or describe your experiences in a text document on the laptop.
Of course, you also have a free hand with the design. Some freshen up their texts with small drawings; others stick in tickets, photos, or small souvenirs. So what and how many aspects of your journey you eternalize is entirely your decision.
Especially for solo travelers, a diary can also compensate for the missing travel partner with whom you would otherwise share the beautiful and less beautiful moments.
8. Download series for long bus journeys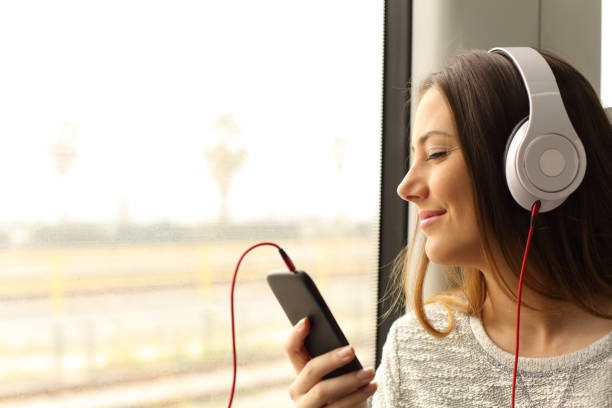 When streaming platforms are booming, there are more and more ways to download and watch films and series legally. So you don't have to do without your favorite series during your vacation time. And for long bus trips, films and series are a great activity anyway, for which the internet is no longer required.